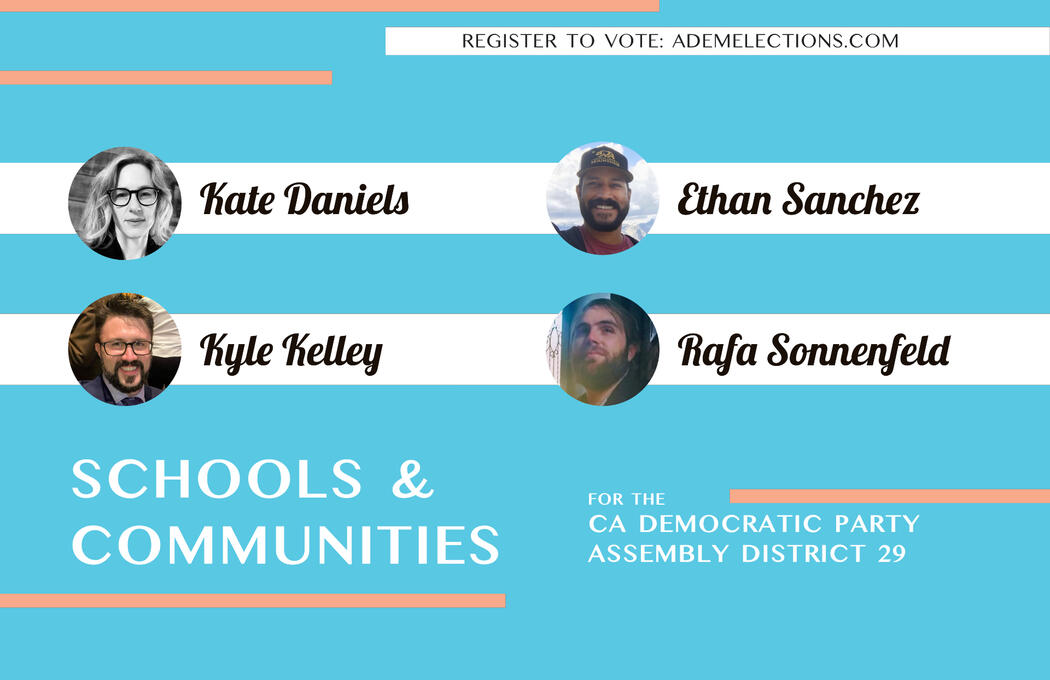 Schools and Communities Slate
Assembly District 29
Californians need access to housing, healthcare, and education. It is time to invest in schools and communities. California must work for everyone.
Want to support our slate? Below is a step-by-step guide!
Get registered on the ADEM site for this month's special election. Deadline to register for a vote-by-mail ballot was midnight, January 11, 2021. Hope you're registered!

Ballots will arrive at the address listed on your voting record between January 6 - 18, 2021. Some ballots will arrive before and after this period depending on the USPS.

Vote Kyle Kelley, Rafa Sonnenfeld, Ethan Sanchez, & Kate Daniels

Mail in your ballot so that it arrives at the designated PO Box in either Los Angeles or Sacramento no later than January 27, 2021. No other ballots will be collected after this date.
Find out more about:
Email us at [email protected]